Ask a cabinet maker why Shaker styles are so popular, classic and affordable, and the answer may surprise you!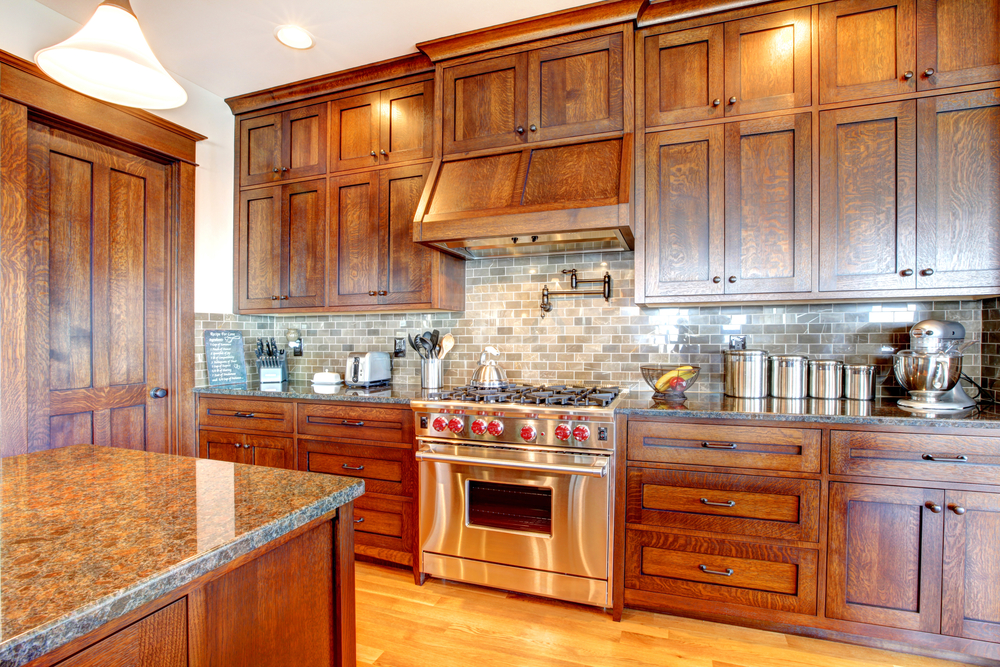 Shaker cabinets are defined by their plain appearance, a simple panel placed into a frame with no frills, and that's exactly what makes them so perfect for any kitchen or bathroom. Cabinets are rarely the showstoppers in a room (unless you choose a French cabinet with glass inserts), and instead should serve as a high-quality background to showcase a kitchen's hardware, countertops and fixtures.
Watch any designer in action or HGTV show, and you'll see Shaker cabinets are strongly featured. They work for any décor or architecture style, whether you prefer country or contemporary, with the recessed panels dishing up a blank canvas for anything you desire.
Practicality and pride for great craftsmanship are the foundations for the Shaker movement, and it's still evident in the furniture. Shaker cabinets are known for being stable, which ensures this cabinet profile has what it takes to last for generations.
Hardware Options
If you're remodeling or building a kitchen, choosing lasting, non-trendy items is a good call. Shaker cabinets pair well with absolutely any hardware, but going with a classic cup pull, mid-sized slightly rounded handles, or a simple knob in brushed nickel will give you a look that withstands the test of time.
Quirky homeowners who want to feature custom knobs or handles can enjoy a little more balance with Shaker cabinets, which are harmonious enough to serve as a background for even the most outlandish of hardware picks.
Shaker style cabinets also pair well with the most luxurious, standout countertops. If you've picked out granite, marble or another natural stone in bright colors, big swirls or a lot of sparkle, Shaker cabinets give you the balance necessary to avoid overloading a kitchen or bathroom.
For many homeowners, countertops are a statement piece, and they need some neutrality to keep them in check.
Colors Galore
Shaker cabinets, when made of a good wood and crafted well, can be stained or painted virtually any color. However, a neutral and light tone from the white, cream or gray families gives the room an inviting yet open appearance.
The lighter the cabinet colors, the larger and brighter a room appears, which explains why a white or off-white is so popular. Plus, lighter colors make rooms seem cleaner and a little more sterile, which is a plus for kitchens and bathrooms.
Choosing a good wood like maple, birch or chestnut helps achieve a richer look for this "rail and stile" type of cabinet construction.
The Shaker movement started hundreds of years ago, and there has been some evolution in cabinetry since then. For example, adding panels to this square design can bring a touch of contrast and excitement to the repetition-driven, orderly look. Beveled edges can give cabinets a softness, and burnishing an air of authenticity. For more information about the Shaker style — or any other style — talk to a cabinet maker today at AWA Kitchen Cabinets.