New cabinets are always welcome in an outdated kitchen. But what if your new kitchen cabinets don't hold everything you need to store?
The kitchen is where you keep all your cooking items, and you probably have plenty to fill your cabinets. But what about all those other knick-knacks? New cabinets aren't relegated to one room in the house — you can add storage anywhere!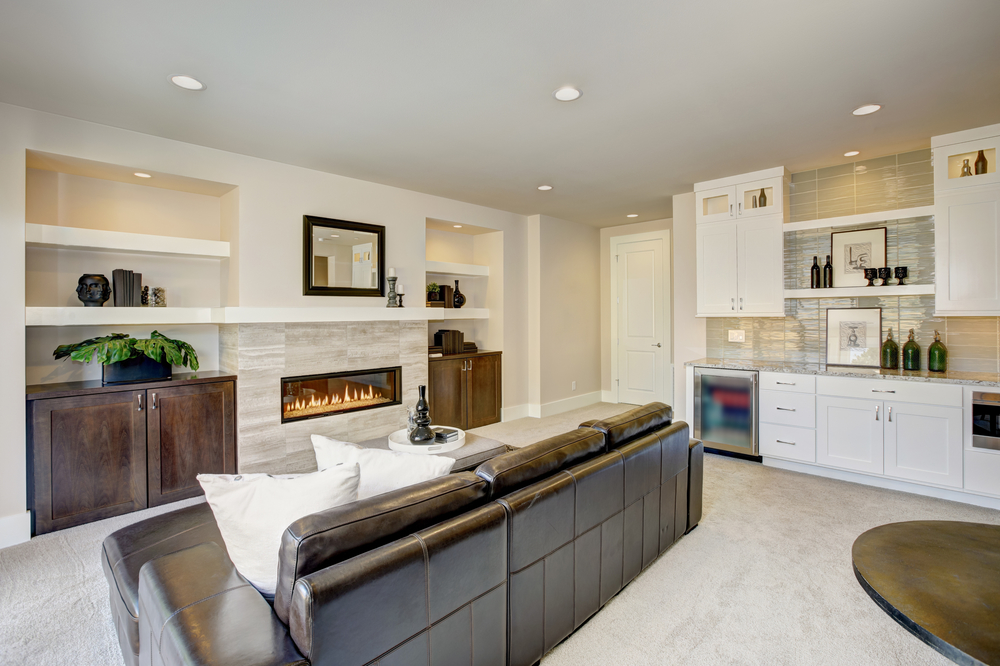 Fireplace Built-Ins
The living room is the first place to look. Cabinets near a fireplace can store books, blankets and pillows — all the extra stuff you'd rather not have company see. Open shelving might be a trend, but if it's not a trend you like, cabinetry is a good option.
Basement Man Caves
In the basement, you store puzzles, games, cards … and maybe air hockey equipment and shot glasses!
A basement man cave is full of stuff. Add some cabinetry to your game room or wet bar and keep everything in its rightful place, if only so you can find it again.
Bedroom Armoires
When linens overflow, it's your closet that takes a hit. If you're always searching for places to store extra bedding or you need an overflow spot for your clothes, new cabinets installed in a corner of your bedroom could be a great instant fix. It's like a cabinet armoire you can use however you wish!
Office Organization
If you work from home, you probably know how hard it is to keep yourself on track without getting distracted by laundry, pets or kids! The last thing you need is a disorganized office on top of that. Add cabinetry to your office walls and store your printer paper, paper clips and envelopes out of sight to keep your mind awake and focused on the task at hand.
Design a Clutter-Free Home
Adding new cabinets doesn't begin and end in the kitchen — you have your entire home to work with. So why settle for less than the storage space you need? Get rid of clutter today and shop at AWA!
Our wide selection of new cabinets helps you envision a different way of functioning: living in a decluttered space, happy and free. AWA Kitchen Cabinets offers solutions for other rooms in the home too. Contact us today for your own affordable quote for your cabinet installation plan.