When you have a small kitchen space, there's only so much you can do with it … right?
Wrong! With even the smallest of kitchens there's always something you can do to open up and improve the space. From lighting to colors to cabinets in Salt Lake City, every aspect of kitchen design is an opportunity for you to make the most of your space. As experts in all things kitchen cabinets in Salt Lake City, we've seen tons of kitchens, big and small, so we know what works and what doesn't. Here are our best tips for designing the perfect tiny kitchen.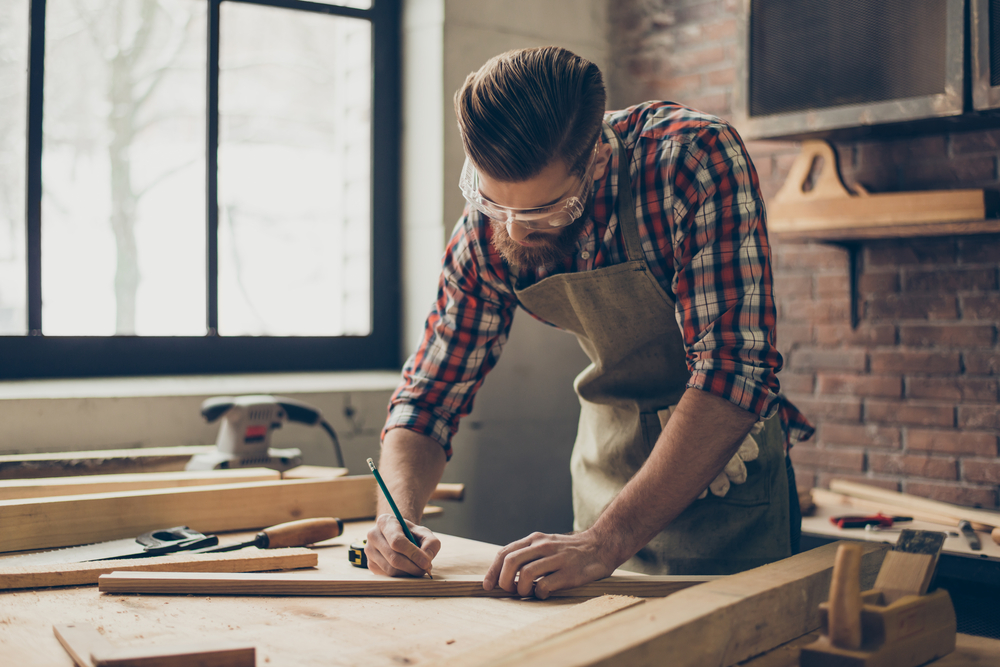 Embrace Maximalism
After a year holed up at home due to the COVID-19 pandemic, people are realizing that minimalism isn't always a realistic way to style your home. Maximalism — a design aesthetic that involves carefully curated collections of bold colors, patterns, statement pieces, accessories, and more — is the interior design trend that can take your tiny kitchen from cluttered to clutch.
For example, while you may not be able to fit all of your kitchen appliances into the cabinets, selecting chic yet compact appliances allows them to double as decor.
The same goes for pots and pans. They can be hung from the ceiling or on a pegboard to maximize space, and getting a set of pots and pans that you'd be proud to display is a great way to do this.
Create Counter Space
If counter space is an issue for you in your kitchen, a rolling kitchen cart is a great solution. Smaller and more portable than a kitchen island, a rolling cart can be tucked away in a closet or serve as an end table in another room until you need it to cook. Just roll it into the kitchen, give it a quick wipe, and it's ready to use.
Get New Kitchen Cabinets in Salt Lake City
Your current set of kitchen cabinets might not be fully utilizing your space. If you have a small kitchen that doesn't seem to have enough room for proper storage or decor, you can get built-in bookshelves installed in addition to your new cabinets that match their color and style. This is a great way to create more storage space and display some of your favorite kitchen items, like cookbooks, vintage kitchenware, and more. Plus, the seamless transition from the shelving to the cabinets will create a monochromatic look that opens up the space.
In the same vein, you can swap closed cabinets for open ones, or ones with glass doors. The more of the kitchen you can see at once, the larger the space will seem. Instead of spending money on decor that'll just add needless clutter to your already cramped kitchen, look for some stylish dinnerware that can double as decoration when sitting on the shelves or in the cabinets.
You can also increase your cabinet space in a small kitchen with features like toe-kick drawers, high cabinets, and pull-out pantries.
AWA Kitchen Cabinets is the perfect place to find cabinets in Salt Lake City for your tiny kitchen. Our wide variety of products, styles, and colors means that you can easily build your dream kitchen when you choose AWA Kitchen Cabinets.