A kitchen cabinet installation is a big deal — it's a sign your renovation is finally starting to come together! To prepare for the exciting day, it's important you take steps to ensure the project goes off without a hitch.
Your kitchen is the heart of your home, and your cabinets are what make it functional. How can you get the best result from your kitchen cabinet installation?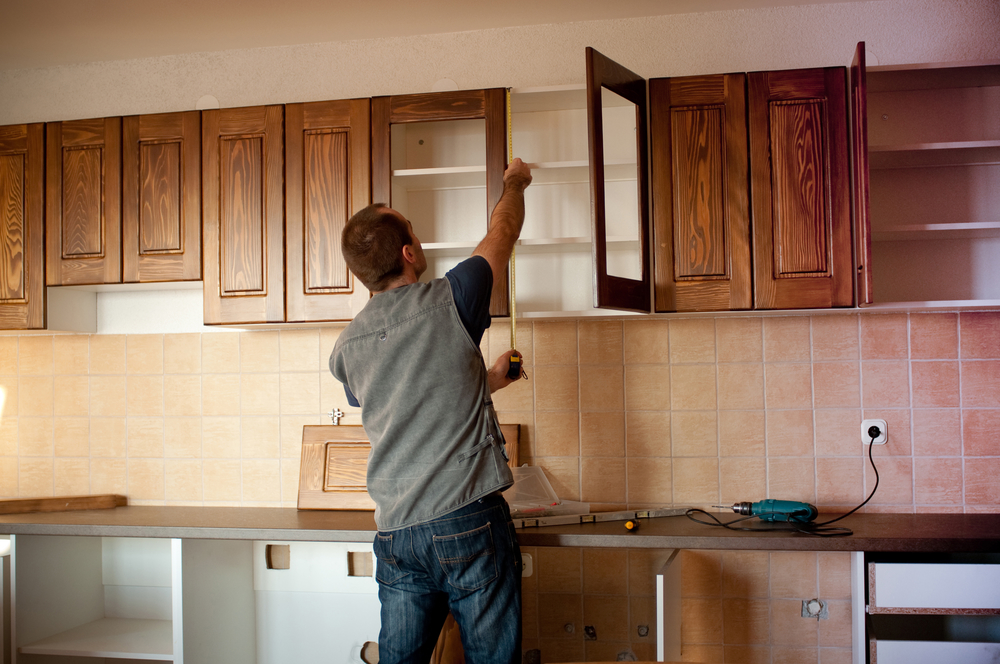 Are You Doing it Yourself?
If you think you can install your cabinets by yourself, make sure you have all the right tools for the job. You're a good candidate for taking on a kitchen cabinet installation as a DIY project if you know carpentry, have knowledge of plumbing and have had at least some experience with electrical work.
Have your own tools? That's a plus. Do you know what it means to miter or plumb? If so, you are on the right track.
Get Walls and Floors Ready
Install cabinets on the subflooring, not the flooring. Prepare for the installation by sweeping and vacuuming the area to make sure there are no stray pieces of wood or shavings that will throw off the balance of your cabinets.
Finalize Electrical and Plumbing
Make sure all the basic work for electricity and plumbing is out of the way. The last thing you want is to have to cut into one of your custom cabinets to move a pipe or a wire.
Measure Three Times
You may have heard, "measure twice, cut once." We say: "Measure three times!" In fact, you can never measure too many times. When you're positioning cabinets, measurements are key. You don't want your kitchen cabinets to hang too low or feel awkward to open.
Assembly Comes Before Install
Get most of the cabinets assembled before the installation process begins. This will help you get accurate measurements and start to visualize where each section will go.
Install Uppers First
It's best if you install the upper level first so the base level won't be in your way while you're trying to hold and secure the heavy upper sections.
Ready for a change? A kitchen cabinet installation can give your space a whole new look. Call AWA Kitchen today and get more information on the styles we offer!