The prospect of a kitchen remodel project is exciting. You probably can't wait to do away with your old counter and worn-out cabinetry that makes your space look dated. But your kitchen remodel plan starts with your budget. How much do you want to spend? What do you want to spend it on? What are your goals for the project?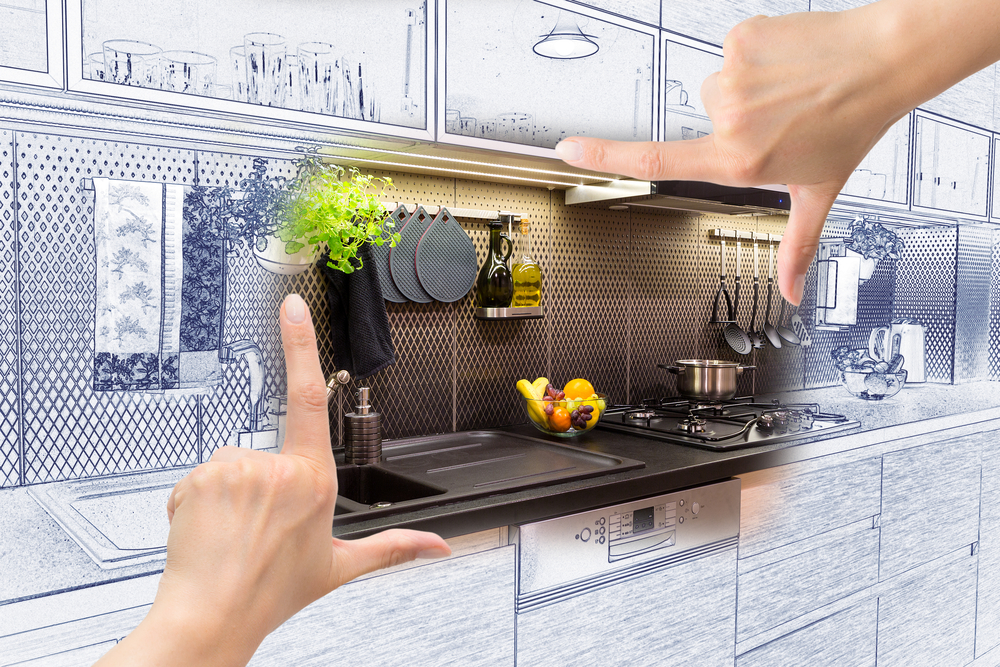 To keep your kitchen remodel on track, follow the five steps below.
1. Set Realistic Spending Limits.
According to Remodeling magazine's 2018 Cost vs. Value Report, a midrange major kitchen remodel costs about $63,829. Do you have sticker shock? It's expensive to majorly overhaul your kitchen!
It's possible to get a beautiful space for substantially less than the cost of a luxury SUV, but make sure the spending limits you put in place are realistic when compared to your expectations.
2. Itemize Costs Clearly
Know where your money is going in your kitchen remodel budget. If floors are less important to you than countertops, your budget should reflect this. Don't be surprised if up to 35 percent of your costs go toward labor.
3. Account for the Unexpected
Reserve about 20 percent of your budget for unexpected costs, because they are bound to come up! You could wind up having to drastically expand your budget or you could plan for the worst-case scenario and have a surplus if you're wrong!
4. Clarify Your Priorities
Let's say you take a major hit to your budget halfway through the project, an issue so expensive that it wipes out your cushion and then some. If you know the priorities for your project, you'll have already invested in the areas you truly care about. If cabinets are a major must-have, make sure they are at the top of the list!
5. Find Projects You Can Handle on Your Own
One of the top ways to cut costs during a kitchen remodel is to tackle some of the tasks on your own and save on labor. From demolition to painting, there are many ways you can reduce the amount you'll spend so you can save space in the budget for upgrades that matter to you.
We Can Help
When you're looking for new cabinets that fit your kitchen remodel budget and goals, look no further than AWA Kitchen Cabinets. We have a wide selection to fit a range of prices and styles. We can deliver your new cabinets within two weeks, so let's get started on your dream kitchen design today.