At AWA Kitchen Cabinets, we're proud to play a prominent role in many kitchen remodeling projects through providing high-quality kitchen cabinets in several formats. From base and wall cabinets to utility options and vanity cabinets, we have all the materials you need to get started on one of the foundational elements of any kitchen.
We utilize technology regularly to assist our efforts, and you can do the same as a homeowner. There's an app for everything today, as they say, and this is true for the kitchen and cabinet remodeling world as well. With this in mind, here are a few apps to consider to assist with your kitchen remodel.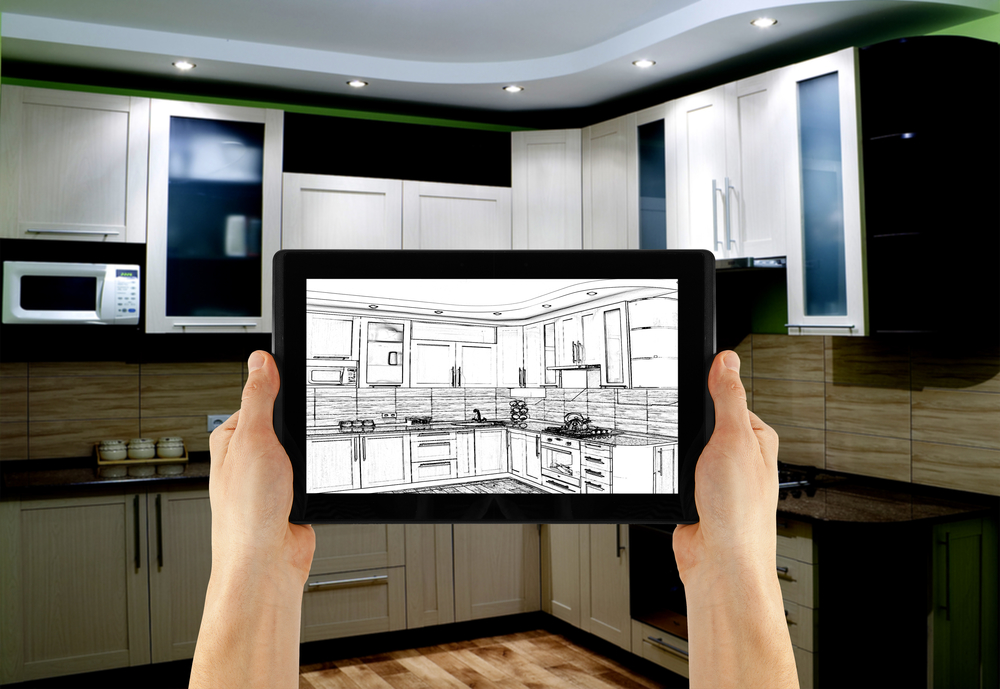 Roomsketcher
The Roomsketcher app is a free one that allows users to generate their own kitchen layouts, floor plans and other diagrams. You can test various features and fixtures to see how they'll fit in a given space, even receiving a 3D image that allows for full viewing.
On top of all that, you don't have to be an experienced interior design pro to use Roomsketcher. It can be used by average citizens easily and with great results.
Easyhome Homestyler
Another free app that allows for the creation of floor plans and styles is the Easyhome Homestyler, which is available on both Google Play and iTunes. It also produces a 3D image with a realistic appearance, helping you visualize what the space will look like.
Houzz Interior Design Ideas
Yet another free app is Houzz, which some people call the "Wikipedia of interior design." It has a huge array of photos and themes from previous home remodels, plus an area where you can search and save your favorite pictures to browse later. You can refine your search to include only the styles you're interested in, plus receive ideas and tips from professionals who frequent the app. It's available for both iOS and Android phones.
IKEA Room Interior Planner
IKEA has an app that allows for kitchen visualization, one that is free but has several in-app purchases available. It allows you to fully plan out your space well in advance, using IKEA furniture from a variety of galleries. It's found on both Android and iOS.
Home Design 3D
Another free app, and perhaps the most popular home design app across all mobile phones, is the Home Design 3D app. This app has both 2D and 3D options for visualizing an entire house, not even just a single room. You can add and subtract elements and colors, even altering areas like wall thickness and general room layout all at once.
RoomScan Pro
Finally, for those doing a large-scale renovation or remodel and wishing to skip the need for a contractor to draw floor plans and determine door and window locations, the RoomScan Pro app is a paid app that handles much of this for you. You can render a floor plan and then make adjustments on your own. This app has a bit of a learning curve, so plan for a bit of extra time here. It can be found only on iOS, though a platform called Magic Plan seems relatively similar for Android users.
For more on apps to assist you with a kitchen or home remodel, or to learn about any of our quality kitchen cabinets, speak to the staff at AWA Kitchen Cabinets today.